HOUR 5
manning my #tinytower during #breaktime #readathon #TeamOtter twitpic.com/dh2iin—
Mauie Hernando (@travelingreadr) October 12, 2013
HOUR 4
Team Otter (24-Hour Readathon 2013) twitpic.com/dh29nx—
Mauie Hernando (@travelingreadr) October 12, 2013
Otter image copyright jobspapa.com.
HOUR 3
can't decide what to read next for the #readathon hmm..time for a chocolate break til i make up my mind..hehe anybody need cheering up? :)—
Mauie Hernando (@travelingreadr) October 12, 2013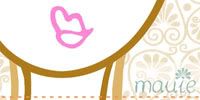 ——————————————-
Dying to Meet You cover image copyright by Kate Klise and Houghton Mifflin Harcourt Publishing, 2009.